Let them (or me) eat cake
swiss cake rolls that is... Yummy!
So how old am I today? 23! Still a baby according to my fellow co-workers. :) Brian has the dinner menu covered for the evening, so I am really excited to see what is in the works. And since he has to leave for work around 7 pm, the rest of my night will be spent with the dogs, probably curled up watching a movie. A good way to end a birthday!
Friday evening my mother drove up and treated us to dinner at my favorite local resturant; authentic Mexican food with never ending chips and salsa. H-E-A-V-E-N! Then we headed back to our house for a serious game of scrabble and sequence which finished the night out at about 1:30 am . Since I am not a huge fan of birthday cake my mother surprised me with swiss cake rolls instead; I couldn't think of a better "cake" than this.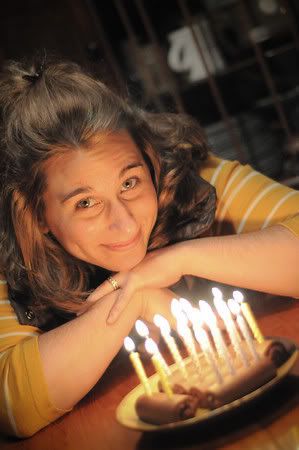 On Saturday night, Brian's parents treated me to dinner which again was very good. I even treated myself to strawberry daiquiri which tasted so much like summer :). I was really in the game mood so Brian's parents came over for some uker; sad to say, Brian and I were not champions.
So what do I do besides eat this weekend??? Enjoyed this AMAZING weather we have been having. The dogs were pretty excited to go for a walk Friday, Saturday and Sunday; something we have not been able to do in a long time. We even turned our heat off and opened our windows up on Saturday afternoon. I really wish spring was here to stay.