Wednesday, May 20, 2009
My new blog is finally launched! Hope you will follow me there. Make sure to update your readers and such.
Take Me There
Posted by

Ashley
at 6:45 AM
0 comments


Monday, May 18, 2009
Just a quick update. So my new blog didn't exactly get the attention it deserved this weekend; but for good reason. I am now the proud new owner of Carter, a seven year old quarter horse cross. Pictures and full post soon to come!
Posted by

Ashley
at 6:23 AM
6 comments


Wednesday, May 6, 2009
This weekend (in-between enjoying the sunshine) I am going to be submersing myself in bloggy world hoping to come out with a new blog :). Keep your fingers crossed!
This picture just makes me giggle. I snapped it earlier this week. Gotta love dogs! :)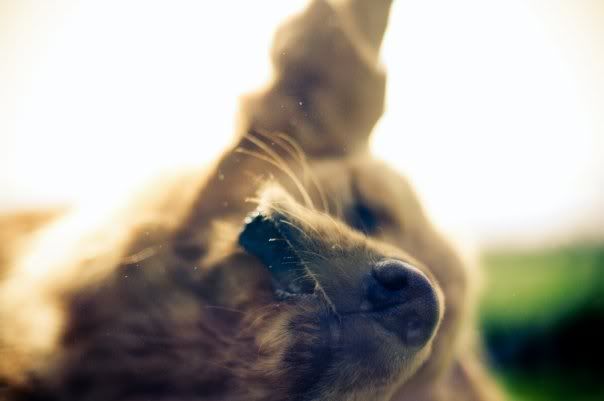 Posted by

Ashley
at 8:41 AM
5 comments